We help customers save time, money & the planet with our environmentally conscious energy solutions.
Affordable and Professional Solar Hot Water Installation Dalkeith
Your solar hot water heater is an expensive appliance and should always be installed by a fully qualified tradesperson.
So if you are in need of a new hot water system, look no further than CleanFuture Perth for fantastic savings on solar hot water prices . With years of industry experience, we have established themselves firmly as an authority in the field. We can provide you with an honest and professional obligation free quote.
Save on electricity bills
By using solar power, you will be using the power generated from your solar panels, rather than paying for electricity from the grid.
For even more savings, pair your Rooftop Solar System with an energy-efficient hot water system. Heat Pumps use renewable energy (sourced from the heat in the air outside) to generate electricity & create hot water.
The Enviroheat Heat Pump offers the best performance of any system in its class with up to a massive 71% saving in energy when compared to a conventional water heater. Hot water accounts for 25% of your household energy bill, however, with a Heat Pump this percentage will be drastically reduced.
Better for the environment
Solar is a clean renewable source of energy. While in use, it does not produce C02 gas emissions to create electricity, whereas using electricity from the grid does. Solar power converts the heat of the sun into electricity.
Government rebates & incentives
Cleanfuture Perth is a CEC accredited solar business. All solar systems installed with CEC approved panels are entitled to the Australian government solar rebate. All our solar panels & inverters are on the Clean Energy Council's list of approved products to receive your solar rebate.
The federal solar rebate reduces each year (down 9% in 2021), meaning that you will pay a little more for every year that you wait! The Australian government solar panel rebate is scheduled to end in 2030!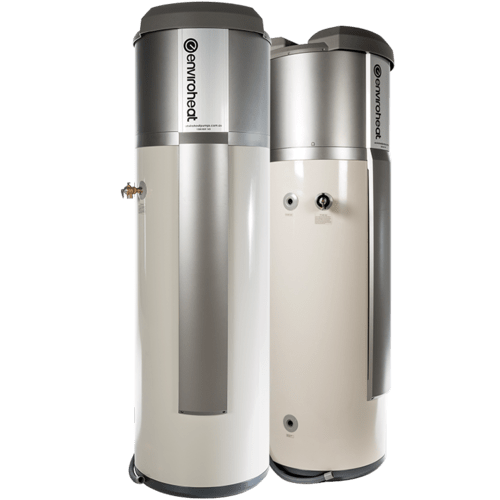 ENVIROHEAT® Hot Water System Dalkeith
Our best selling hot water system. Perth's best heat pump available.
This revolutionary hot water system uses heat pump technology & a thermal battery, which is a leap forward in energy efficiency. Increase your solar power performance by 50% & save $850 a year on hot water. If your old hot water system needs replacing, the ENVIROHEAT® is the perfect upgrade solution!
200L Heat Pump
Ideal for households of 1 to 3 people.
5 year residential replacement warranty for tank Cylinder & compressor. 1 year residential replacement warranty for Electronics, Parts & Labour.
250L Heat Pump
Ideal for households with 4+ people.
5 year residential replacement warranty for tank Cylinder & compressor. 1 year residential replacement warranty for Electronics, Parts & Labour.
Everyone knows the benefi ts of solar water heating — by harnessing the sun's energy and converting it into hot water, a solar heater reduces your household's greenhouse gas emissions, saves you money on energy bills and adds value to your home.
Envirosun takes these benefits one step further, with a real commitment to the environment and to you.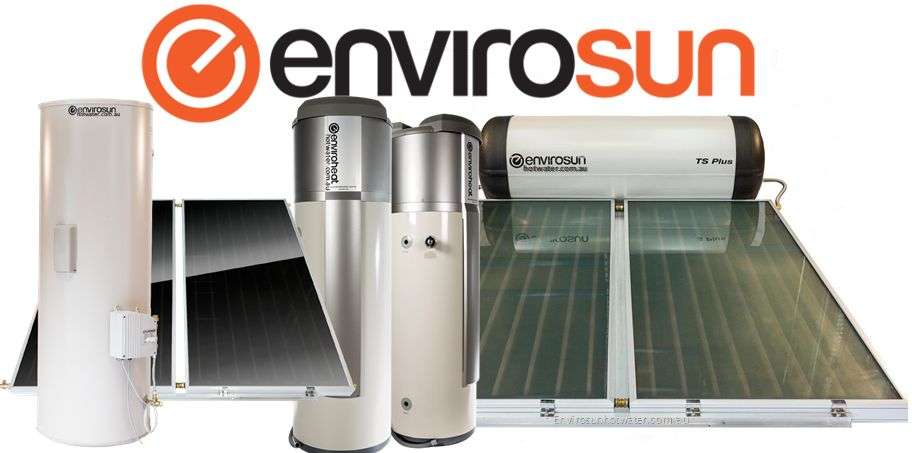 CleanFuture Perth | Phone: 0401 964 399 | Email: roshann.cleanfuture@gmail.com