Professional Roofing & Guttering Semaphore
If you are looking for a roofing company that offers high-quality roofing solutions at cost-effective prices, you are at the right place. At ABC Home Improvements, we have been providing excellent roofing services for many years. Our aim is to provide our customers with a service that truly satisfies them.
Regardless, of what you want to have done to your roof you can bet that ABC Home Improvements can do it much better and cost-effectively than any other business.
We provide a wide range of roofing services to protect your home or building from damage.
We have years of experience as a roofing specialist and all of our work is guaranteed.  We provide homeowners with expert solutions, honest, informed advice, and precision installations. Our customers can be confident in the knowledge that only top quality products from quality assured manufacturers are quoted and used in all our work.
Gutter Repairs & Roof Repairs Semaphore
At the ABC Home Improvements, we provide a fast, reliable, and efficient service for all roof repairs and roof leaks.
Even the smallest leak is a threat to a building's structural integrity and can lead to problems that cost thousands of dollars to repair.
ABC Home Improvements are experts in repairing roof leaks and guttering in Semaphore and the surrounding areas. We understand the urgency of a leaking roof and we'll be there as soon as possible to fix it.
We pride ourselves on our unparalleled customer service and our ability to provide affordable and professional roofing services in Semaphore and the surrounding areas.
Leaking Roof? Blocked Gutters? Call Anthony on 0419 035 474.
ABC Home Improvements | Complete Roofing Services Semaphore
Roofs, gutters and downpipes require regular maintenance and repairs in order to prevent damage and deterioration. Even minor faults in guttering, roofs and pipework can cause water damage and structural damage to a commercial building or your home.
Domestic and Commercial Roofing
Roof restoration, roof repair and roof replacement
Roof leak detection and repair
Roof repairs
Box Gutters
Roof guttering replacement
Re roofing from tiles to metal
Leaf Gutter Guard installation
Repair and replacement of spouting and downpipes
Roof guttering repairs and replacement
Flashing repairs and replacement
Roof and guttering cleaning
Stormwater renewals
Whirlybird installation
Roof Inspection and reports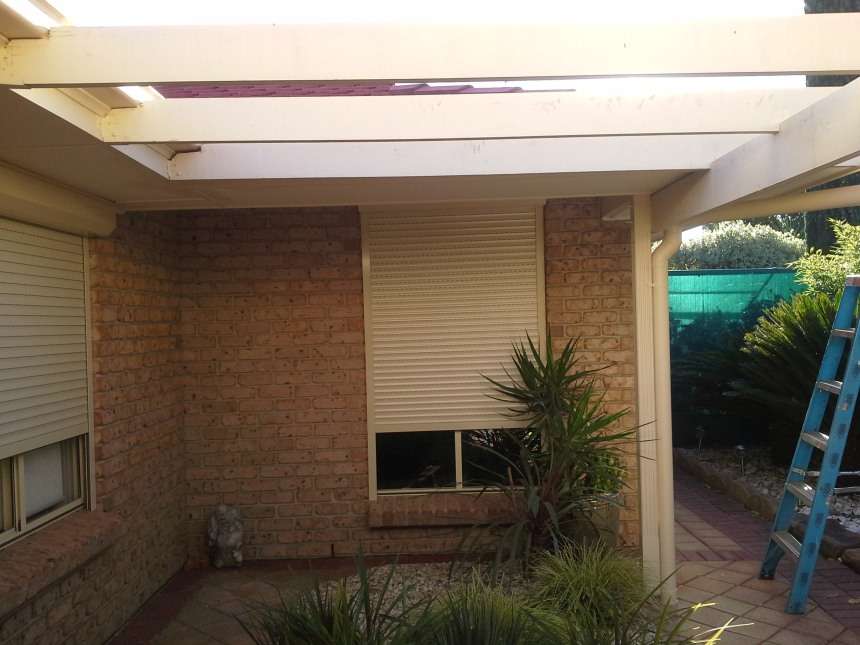 ABC Home Improvements Products & Services: Roof Repairs, Gutter Repairs & Installations, Box Gutters, Roof Restorations, New Roofing, Roller Doors Installation. Servicing Semaphore and the surrounding areas. Call Anthony today!