Reliable Plumbers Providing Complete Hot Water Services in Murrumba Downs
Steve Barnes Plumbing provides quality hot water repairs in Murrumba Downs and the surrounding areas. We fully qualified plumbers and are dedicated to getting the job done right the first time, every time.
We will come to you and provide a great customer experience. Affordable, Reliable, Quality.
We work with both domestic and commercial clients, whether it be your home, office, factory, warehouse, or institution.
Different types of hot water systems:
Gas & Electric Storage Hot Water Systems - A storage hot water system is designed to hold a useful quantity of hot water in a thermally insulated tank ready for immediate use. As hot water is used, cold water enters the storage tank to replace it. Reheating continues after the flow of hot water has ceased.
Instantaneous / Continuous Hot Water Systems - The instantaneous / continuous hot water systems are designed to heat water only at the time it is being used, rather than relying on any form of storage. Instantaneous / Continuous hot water systems are normally connected directly to mains water supply.
Heat Pump Hot Water Systems - A heat pump is a little like a reverse refrigerator. It transfers the heat in the air outside of the unit to the water stored inside the heater through a heat exchange system. In the case of heat pumps, "heat" is a relative term as they will still work in very cold conditions* – at least -10 degrees Celsius, so it will still be generating hot water for you during winter nights.
Solar Hot Water Systems - Solar hot water systems take advantage of sunshine and use solar energy to heat water for household use. A solar hot water system should provide between 50 and 90% of your hot water needs and this amount will depend on your local climate and the model of solar hot water heater you install. Solar hot water systems generally come with electric or gas boosters to provide the rest of your hot water needs.
No hot water? Need to replace your old hot water unit?
If you have an emergency plumbing & hot water needs, simply call us on 0418 220 255. We are available 24/7.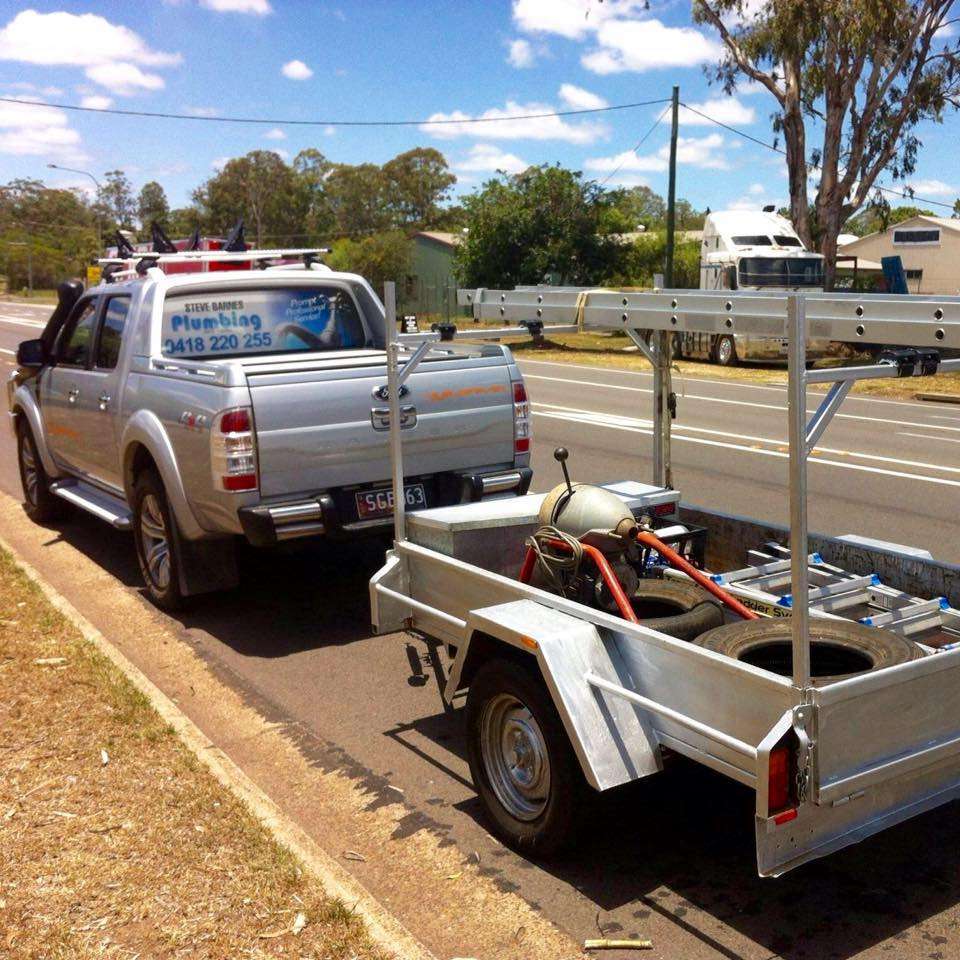 Your Local and Dependable Plumber Servicing Murrumba Downs and the surrounding areas.
Hot Water Services (Supply & Installation, Repairs & Servicing)
Blocked drains, toilets, sink and pipe
Dripping taps
Burst/damaged water pipes
Stormwater & sewer repairs
Fixture repair/replacement
Leaking toilets
General plumbing repairs & maintenance
Fridge, dishwasher & laundry appliance installation
Kitchen, laundry & bathroom renovation
Gutters & downpipe repairs
Steve Barnes Plumbing | QBCC 1195862 | Servicing Murrumba Downs and the surrounding areas.