Your #1 Choice For All Your Plumbing and Hot Water Requirements in Kew
DB Pro Plumbing is your local plumbing contractor servicing Kew and the surrounding areas, specialising in plumbing, drainage and gas fitting.
We provide quality workmanship, excellent communication and competitive pricing, our services include blocked toilets, bathroom renovations, hot water services and many other plumbing services.
Our knowledgeable technician can work with you to find a solution to best suit your budget, needs and we will endeavour to answer any questions that you have.
Need a plumber to replace your old hot water unit? Call 0415 584 232.
Hot Water Specialist in Kew
COMMON HOT WATER PROBLEMS
Hot water systems are connected to the gas or electricity main and full of scalding hot water, so it's important to steer clear until our plumbers arrive and sort it out. Common problems with hot water systems include:
A failed element or thermostat of your electric hot water system that leaves you with no hot water
A pilot light that has turned off
A failed TPR valve that causes water to pour out of the overflow pipe
A corroded tank that causes brown water to flow out of the hot tap or leak from the tank
A failed tank that corrodes and explodes, flooding your property.
HOT WATER REPAIRS NORTHCOTE
DB Pro Plumbing offer a wide range of hot water systems and our services range from installation to the repair of almost any hot water system. For urgent enquiries about your hot water system, give us a call.
HOW CAN WE HELP?
We can service, repair or replace gas, electric and solar hot water systems of all sizes, whether it's a small heater under the sink or a completely new system for your newly built home - we've got you covered!
Our qualified plumbers will test and replace broken parts, including the tank if it has corroded or failed. If you need a new hot water system installed, we will discuss which system will best suit your hot water needs and preferred energy supply.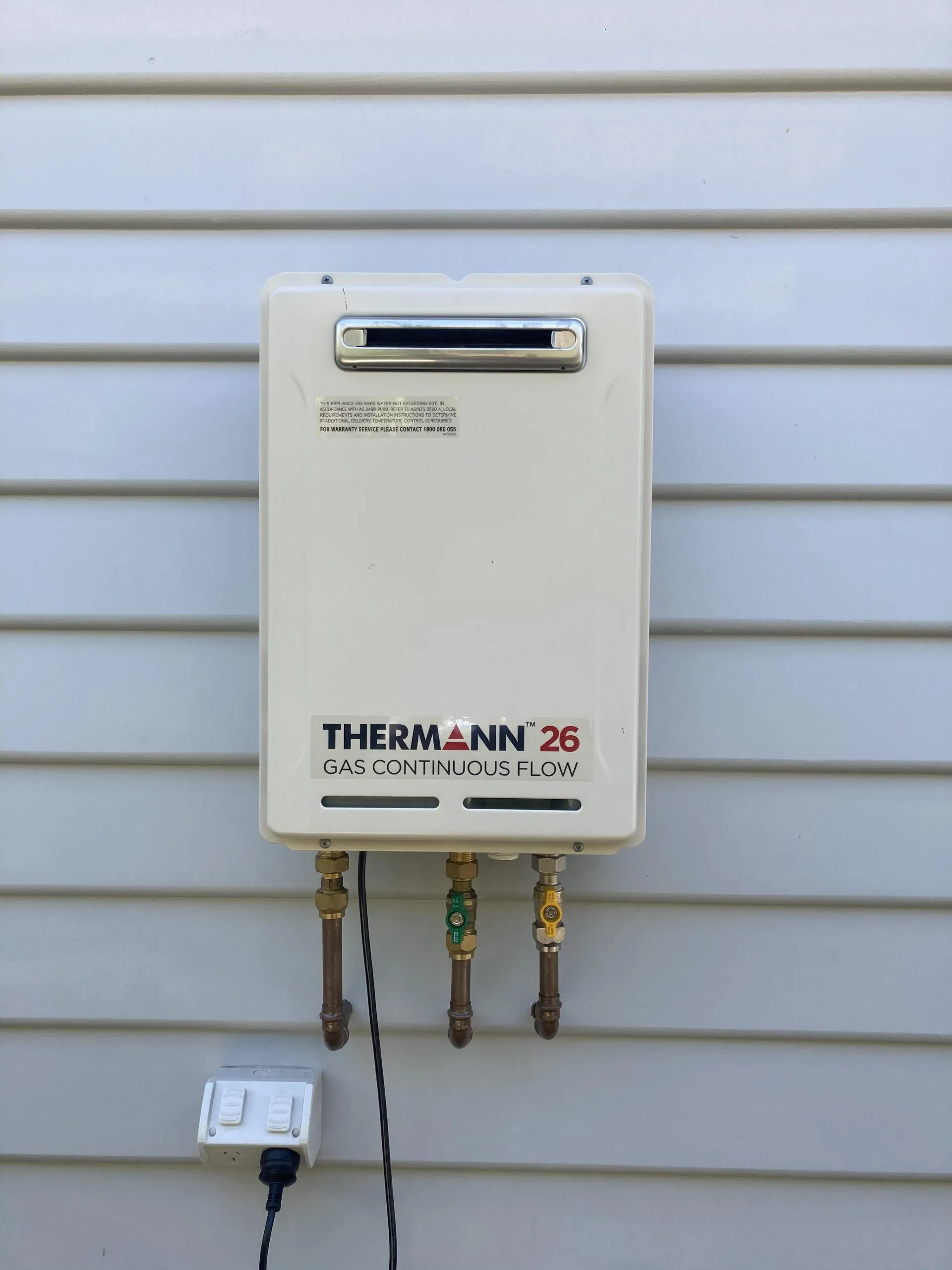 DB Pro Plumbing | PL 115750 | Prompt & Reliable Service | Call 0415 584 232