Hot Water System Servicing and Installations
Did you know that regular maintenance of your hot water system can extend its lifespan? Always check your manufacturer's guide for their recommendation with regards to servicing and maintenance of your hot water unit.
Now remember, hot water repairs should always be done by a fully qualified plumber.
Different Types of Hot Water Systems
There are 2 basic types of hot water systems: storage systems and continuous flow (or instantaneous) systems. Both can use one or more energy sources to heat water, including gas (LPG and natural gas), electricity, and solar power.
Storage Water Heater
Storage systems heat the water in a tank, which is then available for use throughout the day. Storage tanks are used on most electric, gas, solar and heat pump hot water systems. The tanks are insulated to reduce the heat loss over time and to reduce the consumption of energy needed to continually reheat the water.
Continuous Flow Hot Water System
Continuous hot water systems - otherwise known as tankless, instantaneous or continuous flow hot water systems - are the alternative to traditional storage-based hot water systems. Continuous hot water system only heats your water as and when you need it, you won't waste money reheating a large storage tank again and again when you don't need it. That means your energy bill is going to look a little lighter, and you'll also be being a bit kinder to the environment.
Signs that your hot water system needs servicing or replacement
Your hot water system is old
Smelly, discoloured or rusty water
Rumbling and weird noises from your hot water system
Leaking or puddles of water from your hot water system
Your hot water tank releases water at varying temperatures
You're experiencing reduced water flow from your hot water system
Hot water heater is one of the relied on appliances in our homes. From cooking, bathing and cleaning, we rely on its proper functioning for hot water.
If you need a plumber to service, repair or replace your hot water unit, simply request a quote using our online form and a professional plumber will get in touch with you shortly.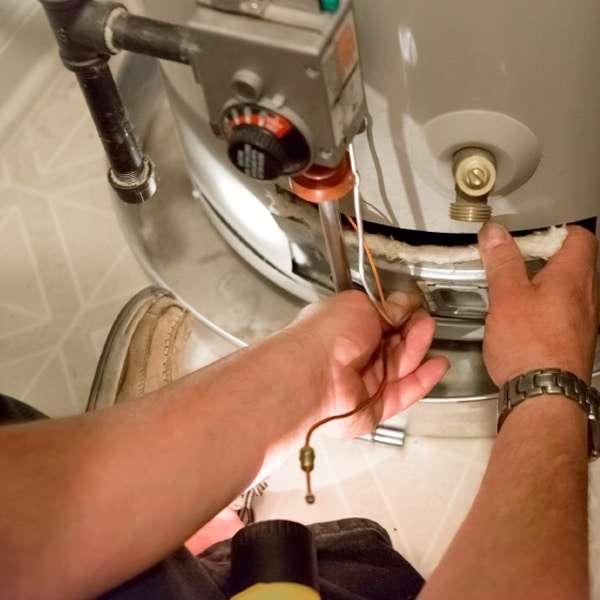 Looking for a license plumber to fix your hot water unit?
Whether you need a new hot water unit for your home, business or investment property, our network of local plumbers can provide professional advice and expert repairs and installation to deliver an efficient and cost effective solution for your hot water needs.
Hot water repairs should always be done by a fully qualified plumber. DIY repairs could nullify your hot water heater warranty, or make it hard to claim under insurance should something go wrong. The best option is to call a license and insured plumber.
We have a network of hot water experts servicing Coorparoo and the surrounding areas.