Admiral High Pressure Cleaning Services | South East Melbourne
Cleaning is our specialty and we aim to keep our business at the top of the game by being professional and friendly at all times.
When the exterior of your home looks a little dingy, contact Admiral Cleaning Services. We can clean your patios, decks, walkways, driveways, and even your siding and fencing.
Our High Pressure Cleaning Services in South East Melbourne Includes:
Residential & Commercial Buildings
Exterior Cleaning
Driveways & Concrete
Fascia & Eaves
Paving & Pathways
Concrete Cleaning
Outdoor Timber & Pergolas
Surface Cleaning
High Pressure Washing
Benefits of High Pressure Cleaning
Melbourne residents may have many options to choose from when it comes to high pressure cleaning services. High pressure cleaning is basically a technique of using a blend of water and detergent under certain levels of pressure for removing dirt, stains, grease, and grime from different surfaces. High pressure cleaning is about washing and cleaning patios floors, concrete pathways, and exterior walls and making it germ and dirt free.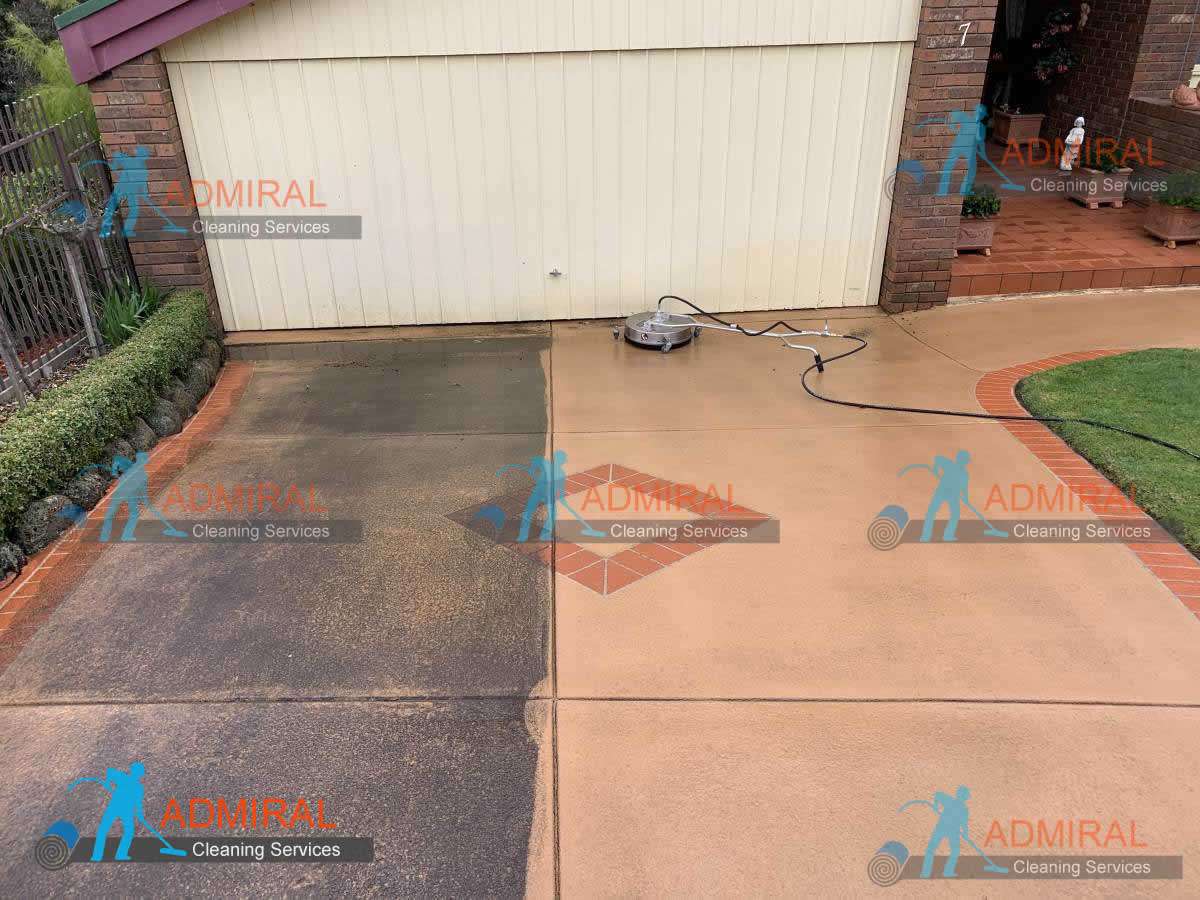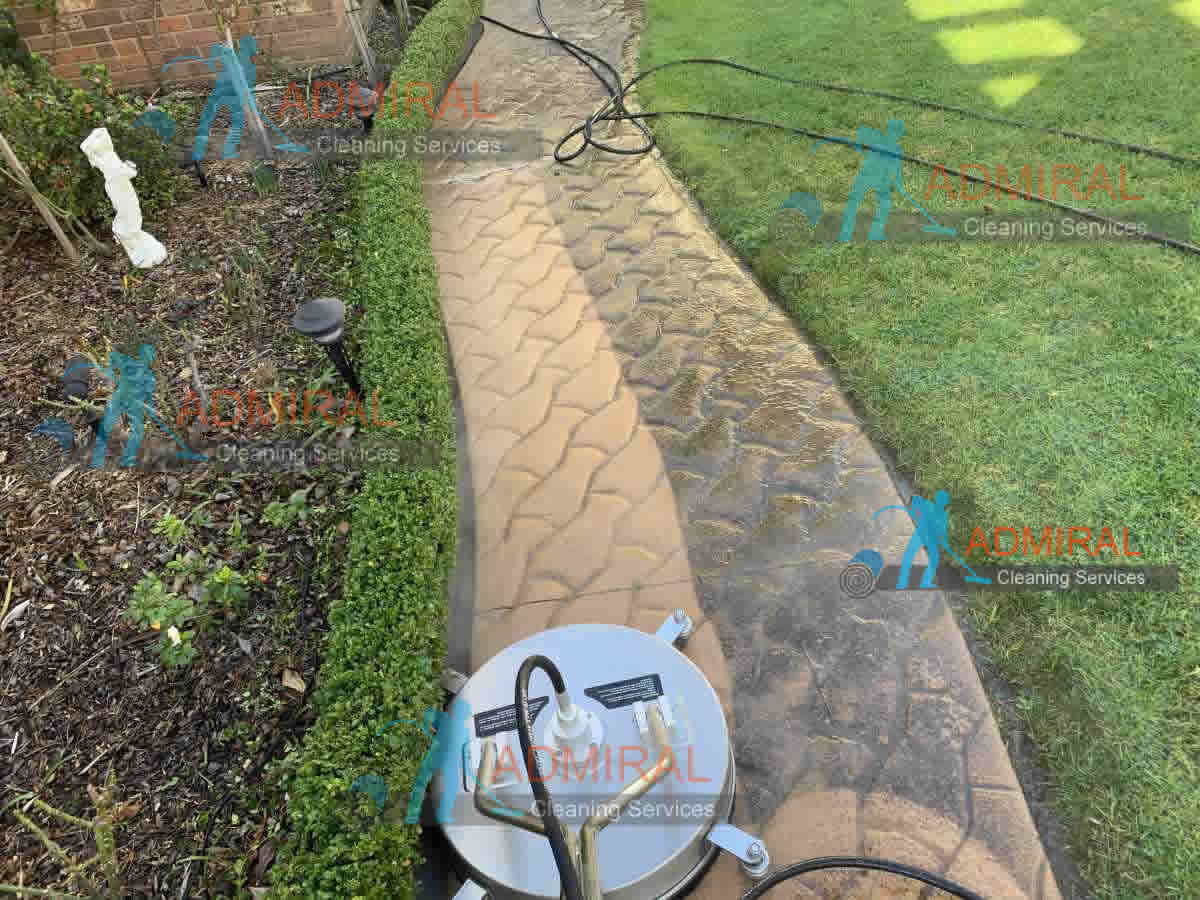 Enhanced Appeal:
Black stains and floor shingle are really an eye-sore, isn't it? A well-kept floor can enhance the overall appeal of your space and your environment. Also, cleaning black stains and fungus for the floor will give it a curb appeal as well.
Improves The Longevity Of Floors:
Line marking provides proper definition to any area making it a better space to work, whether it is factory, warehouse, home, car parking area, apartments, or schools. Only high pressure cleaning makes every floor free from all those germs, algae, lichen, moss, and fungal elements, that can make it dull and damaged in the longer run. Cleaning ensures that the floor is safe from all these thing and lasts longer without any damage and repairs.
Improves The Value Of The Property:
While you are investing in high pressure cleaning services in South East Melbourne, you can assure the better return on the value. Thorough cleaning of the floor ensures the increases resale value of your home bringing a fresh feel to your space.

Our Services:
High Pressure Cleaning
Driveway Cleaning
Exterior Cleaning
Surface Cleaning
Patio Cleaning
Concrete Cleaning
Carpet Cleaning