Servicing Yokine and the surrounding areas.
We offer complete gasfitting services
Your Local Gasfitting Experts in Yokine
GAS LEAK DETECTION
Leaking gas is dangerous and should be dealt by professionals. If you smell gas, turn off the gas at the meter and call your local experts at EGC Plumbing & Gas. We can help you locate any faulty gas appliance and safely carry out any necessary repairs.
Our team of gasfitting specialists can ensure the safety of your home or business premises, so give us a call on 0402 468 615 and speak with our licensed plumber today!
GASFITTING SERVICES
Our professional & licensed gas plumbers are experienced in all fields of domestic and commercial repairs and replacements.
Don't risk gas leaks, potential fire or explosion. Ensure your complete safety by calling your gasfitting specialists at EGC Plumbing & Gas. We can advise you on any safety concerns and all our work is done in compliance with the latest safety regulations.
Looking for quality Gas Fitters at affordable price in Yokine? Call Us!
At EGC Plumbing & Gas, we offer a wide range of gasfitting services including:
Oven or Stove Installations
Gas Hot Water Service Repairs or Replacement
Gas Appliance Servicing, Repair or Replacement
Gas Pipe Line Installation, Maintenance or Repairs
Gas Conversion - Electricity to Gas, LPG to Natural Gas
Gas Safety Checks
Outdoor Barbeques – Connections and Conversions
Rest assured that all plumbing and gas jobs carried out by EGC Plumbing & Gas will be handled by licensed plumbers & gas fitters.
If you have any plumbing & gas fitting requirement, our gas plumbers in Yokine can come to you to fix the issue on time.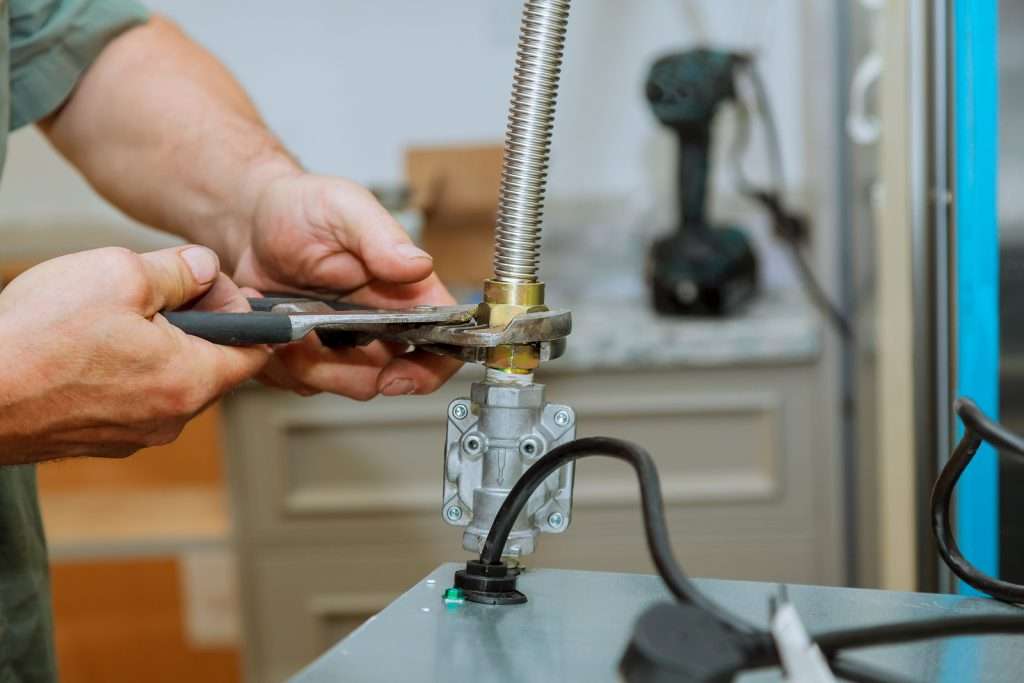 Whenever you need a gas plumber in Yokine, EGC Plumbing & Gas is your first point of contact. We are experienced, insured and fully trained on diverse aspects of plumbing services. From gas installation & repairs to general maintenance and everything in between, what we do we do best - ensuring the highest level of service for the most competitive price.
Need a plumber fast? EGC Plumbing & Gas are equipped with the latest equipment and technology and fully licensed to solve any type of plumbing & gas issues in your household or business premises.
EGC PLUMBING & GAS | PL 6924 | GF 7338 | PHONE 0402 468 615