Blocked Drains Mount Claremont
Is your drain blocked? Don't settle for unprofessional or unqualified substitutes or wait hoping the blockage will go away.
A blocked drain can range from a minor annoyance to a big problem, and the longer you wait to fix it the worse it will get.
At BHC Plumbing, we unblock basically any blocked drain: Blocked toilet, Blocked basin sink, Blocked kitchen sink, blocked shower, blocked storm water drains. Give us a call today!
Friendly & Reliable | Fully Licensed & Insured | 100% Satisfaction Guaranteed
Got A Blocked Drain? Looking for a local plumber? Call BHC Plumbing
At BHC Plumbing, we can clear your with minimum fuss, providing a long lasting solution to all you drain problems. We will get the job done whether you have a blocked toilet, blocked sink, blocked shower, blocked stormwater or sewer drains, or collapsed pipes.
We understand the sheer frustration that a blocked drain can cause, which is why we are available any time of the day or night, any day of the week.
We won't let you down. We arrive on time, provide fixed up-front pricing, pensioner discounts, and quality workmanship guaranteed.
Our Services
Blocked Drains
CCTV Drain Camera Inspections
Residential and Commercial Plumbing
Water Filter Systems
Hot Water Repairs, Installation & Servicing
Leak Detection
Let BHC Plumbing Tackle Your Blocked Drain Problems in Mount Claremont.
Think you got a blocked drain? Not sure what to do? Below are the common signs that your drains are blocked.
Slow Draining
If you find yourself thinking 'does the water always take this long to drain out of the sink?', the answer is probably no. Trust your instincts if you see something is wrong.
Gurgling
Gurgling is a noise you want to hear in the bathroom if someone is using mouth wash. Gurgling in the pipes is not something you want to hear!
Foul Odour
Bad smells emanating from your bathroom? Pretty normal if someone has just used the loo. Not so normal when emanating from sinks and plugholes. Stagnant water and debris such as food scraps, hair and soaps can get stuck behind the sewer blockage, causing bad odours to come back up through the pipes. Your nose knows this clogged sign!
Back Filling
Like overfilling your drink bottle and having it slosh back out, if the water and waste in your home can't go down the pipe it has to go somewhere else. The bath and shower are common exit points as the plugholes are usually the lowest to the ground.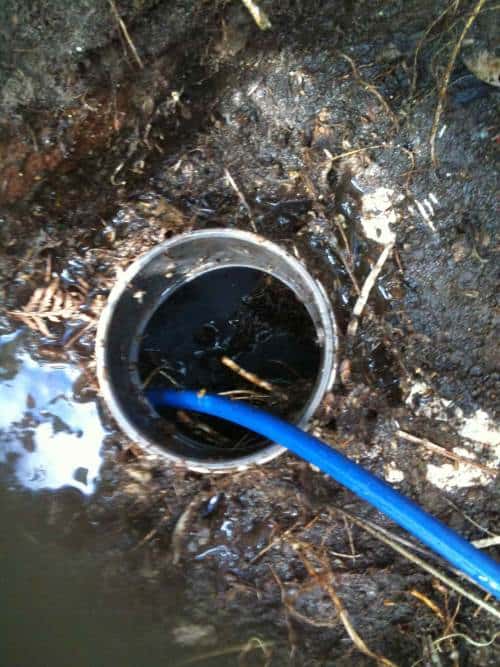 BHC Plumbing | ABN 687 634 080 496 | PL LIC 10295 | Phone 0422 033 688
Local Plumber Near You That Can Fix Your Drainage Issues in Mount Claremont
No matter what the cause of your blocked drain is, you can call BHC Plumbing.
We are specialists in unblocking and fixing drains permanently, quickly and efficiently. We understand that when you have a blocked drain it can be frustrating, having tried a variety of methods over time - some worked for a while, others didn't.
BHC Plumbing are equipped with state of the art equipment on board to unblock drains, unblock toilet and unclog sinks.
From foreign objects that have accidentally been dropped down the drain to a heavy build-up of hair, grease and other gunk, there are many reasons why your household can be experiencing blocked drains. Request a free quote today!