Problem with blocked sewer? Whether it's a blocked sink, shower, toilet or storm water drain, Pig-It Drain Cleaning will efficiently locate the source of the problem and have it fixed on the first call-out.
Our team of fully licensed plumbers offer fast, reliable and affordable blocked drains services in Menora and the surrounding areas.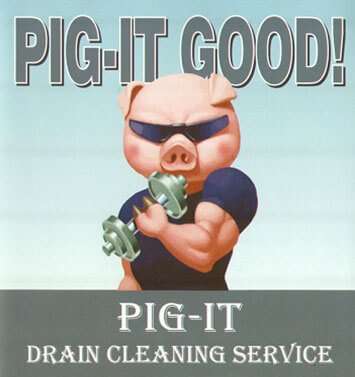 Your Local Drain Specialist Servicing Menora and the surrounding areas
Pig-It Drain Cleaning's owner John strives to deliver the best, specialist drain cleaning services to his Perth residential and commercial customers with honesty and integrity. Reliable and friendly, John guarantees to fix any sort of pipe blockage whilst respecting his customers and their properties at all times. With decades of experience dealing exclusively with blocked drains, John only accepts payment once a problem is fixed and offers his customers the reassurance of knowing they'll pay the same, fixed price regardless of what time of the day or night they need his help. John has a wealth of knowledge around all things plumbing and aims to always be of service to his customers by providing valuable advice, whether on a call-out or over the phone.
Pig-It Drain Cleaning is known as the drain specialist other plumbers call when they get in the poo, and so should you!
Blocked Drain Specialist ( it is ALL I do ).
Carry latest technology tools and equipment to fix any blockage.
No Call Out Charge. Fixed agreed Price over the phone. No upselling.
Same price 24/7. No additional charges for weekends, after hours or holidays.
Only pay when blockage removed. No fix, no pay policy.
We service the residential and commercial sectors.
EFTPOS Available!
We provide the best service, available 24/7. Call 0475 788 622.
Quality & Affordable Blocked Drain Clearing Services in Menora
Blocked Sink
Typically caused by a build-up of food scraps, soap, oil or grease, blocked kitchen sinks are very common. Since sink drains can be difficult to unblock with home drain cleaners, you should contact us. Our team of blocked drain plumbers are well equipped to fix your drain problems.
Blocked Toilet
While blocked toilets are usually caused by a build-up of toilet paper, sanitary napkins or baby wipes, blocked urinals can be due to scale clogging the traps or pipes. If you are dealing with either of these blockages at your home or business, contact us and our team will unblock your toilet or urinal quickly and efficiently.
Blocked Basins, Baths & Showers
Usually caused by an accumulation of hair, soap and toothpaste, bathroom drain blockages are also very common. If you have a blocked basin, bath or shower in Menora, contact us to get your drain flowing again.
Blocked Laundry Drains
Generally caused by hair, soap or clothing material, blocked laundry drains can be very disruptive. If you need your blocked washing machine or trough drain cleared, contact us. We have the expertise to fix your drain problems, so you can get on with your day.
Blocked Sewer & Stormwater Drains
Sewer and stormwater drain blockages can be caused by waste or garden debris, tree root intrusion, damaged pipes, lack of pipe maintenance, or installation faults. Regardless of the cause, if you smell sewage or notice water overflowing into your yard, your sewer or stormwater drain is most likely blocked. As soon as you notice a problem, contact us to resolve the issue.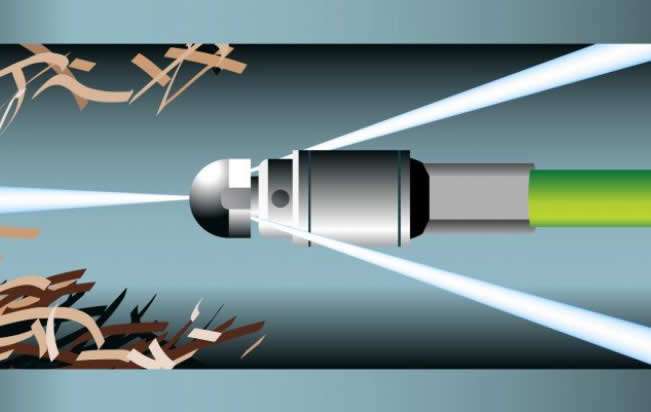 Hydro Drain Jetting Menora
Using high pressure water, hydro drain jetting is fantastic for clearing up to 60 meters of pipe from all sorts of blockages such as oil, tree roots, paper, grout and cement. Avoiding the need for toxic chemicals or costly excavation, hydro drain jetting is better for the environment and your bank account!
Pig-It Drain Cleaning is Perth's hydro jetting specialist so can have your pipes cleared of blockage in minutes for a fraction of what some plumbers charge.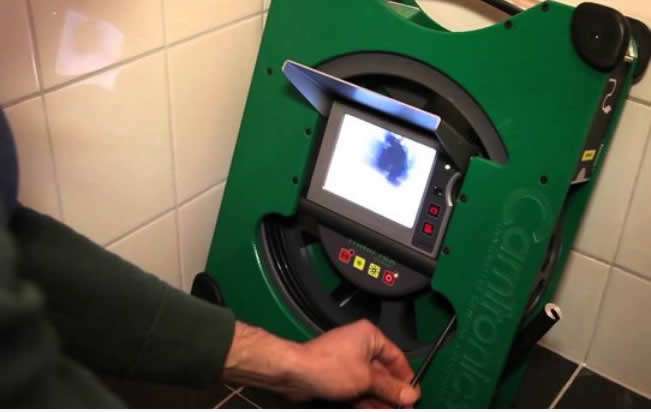 Ideal for identifying the exact location and cause of blockages, Pig-It Drain Cleaning's state-of-the-art, multi-directional camera equipment eliminates the guess work from clearing your drains. After treating blocked drains, John also frequently utilises his camera to reinspect the pipes and verify they are clear of any residual build up.
Contact the expert other Perth plumbers call on to accurately diagnose and remedy all sorts of pipe blockages.
Pig-It Drain Cleaning Service
Pig-It Drain Cleaning is Perth's original blocked drain specialist. With over 20 years' experience, John has spent most of his work life dealing exclusively with blocked drains, so can fix any blockage in any pipe, anywhere in Perth.
Residential and Commercial Drains & Sewers
Blocked Toilet
Blocked Sink
Blocked Showers
CCTV Drain Camera Inspection
Hydro Jet Drain Cleaning