Blocked Drain Plumber Near You - Select Plumbing & Gas
At Select Plumbing and Gas we don't just clear the drain – we are able to solve the problem permanently to ensure it doesn't happen again.
We use the latest technology for your drain problem. We use a camera for blocked drains; our CCTV equipment can inspect the pipes to determine what is causing the blockage. We then use our high pressure jetter to help flush your drains clean.
We partner with reputable brands and only use the best products, tools and equipment that have been proven to last. We pride ourselves on offering our customers the best quality solutions at affordable prices.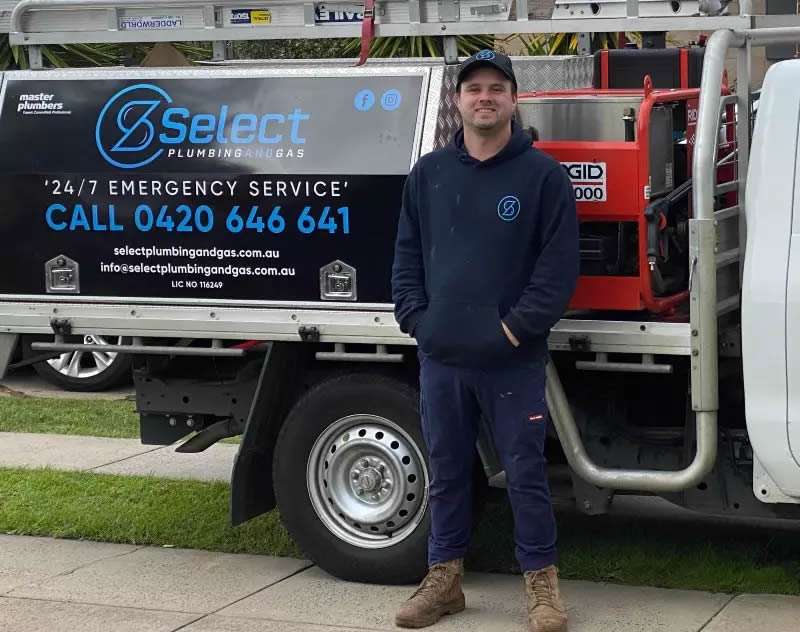 Why Choose Select Plumbing & Gas
With over 10 years of experience servicing metropolitan Melbourne and with thousands of happy customers across Melbourne, Select Plumbing and Gas have built a reputation on reliable service, quality workmanship and great customer service. It's good, old fashioned values that our customers love that have allowed us to become one of Melbourne's dependable plumbing and drain specialists. We specialise in blocked drain plumbing, and we're available 24 7. Call us on 0420 646 641.
Offering 10% Seniors Discount and Same Day Service.
Fully licensed and insured, with a lifetime workmanship guarantee.
Causes of Blocked Sink or Shower Drains.
Your shower can become blocked from hair not being cleared regularly. Soap makes the situation worse, as the hair then stick to the soap scum on the side of the the pipes. It's a good idea to make sure you always keep the drains in your shower and bath as clear as possible.
A blocked kitchen sink is one of the most common types of blocked drains. It can happen when you tip grease or oil down your drain, or other food scraps which then get stuck in the drain. Never tip oil or fat down your sink. It's best to tip it into a container that you can then throw away or take to a recycling facility. Some small amounts of oil can also be included safely in your compost.

Servicing Hurstbridge and the surrounding areas, we are your local plumber specialising in all types of blocked drains.
Phone :
0420 646 641
Email:
luke@selectplumbingandgas.com.au
PL  116249
Blocked Drains
Hot Water Services
General Plumbing Repairs
Emergency Plumbing Services
Kitchen, Laundry & Bathroom Renovations