Whether you want to unblock a drain or a complete fit out, we can help.
Make Clearflo Your #1 Choice For All Your Drain Clearing Needs.
Do you have leaking taps or blocked drains? Do you need a leak detected or a drain unblocked? Clearflo Specialised Services, your local plumber servicing Everton Park, can help with all your plumbing needs.
If you're struggling with a blocked drain, we can take care of it with our specialised equipment and clear the problem for you.
Using our fleet of fully-equipped trucks and highly skilled tradesman, we are able to address the problem with the most appropriate and effective means possible, with a host of options available including camera inspections and no-dig pipe repairs.
CCTV Inspection - Push Rod & Mainline
Using sophisticated, effective camera equipment Clearflo is able to investigate pipe work to locate problematic sites, survey the damage, devise the best course of action, as well as monitor works being completed from start to finish.
If your drains are prone to blocking due to tree roots, avoid the emergency call out by maintaining your drains on a regular basis. Call us today to assess your drain and provide you with the appropriate schedule for your drain cleaning.
Blocked Drains / Hydrojet Drain Cleaning
Fast, simple and minimal disruption, our high-pressure water jetting machines clean drains with ease and efficiency. Integrating the CCTV and jet rodding/drain cleaning technology enables us to remove pipe intrusions and build-up and blockages and with the use of CCTV we can verify the job is completed and line is clear.
With the use of the CCTV and locator, we can accurately pinpoint and diagnose problems with ease.
This process is a more thorough solution than the old style electric eel and is less destructive, leaving a clearer drain.
What our clients has to say.....
Testimonials
I had a blocked sewer main thanks to overgrown tree roots. We needed a new inspection opening added and the pipes relined to stop the problem from happening again. We were looking at having a large part of our award-winning garden dug up to get to the pipes until Clearflo became involved. They were superb from start to finish and used a hydro excavator which meant no disruption to my plants. They turned up when they said they would, completed the job without fuss and tidied up after themselves. I couldn't recommend them highly enough.
Ingrid Moyle
Very Fast and reliable. I rang 3 other companies and Clearflo was the only company that bothered to turn up. Clearflo is the only plumbing company I will use from now on.
Toneski
Fast & Efficient - Blocked Drain Clearing | CCTV Camera Inspection in Everton Park. Call 1800 643 024 today.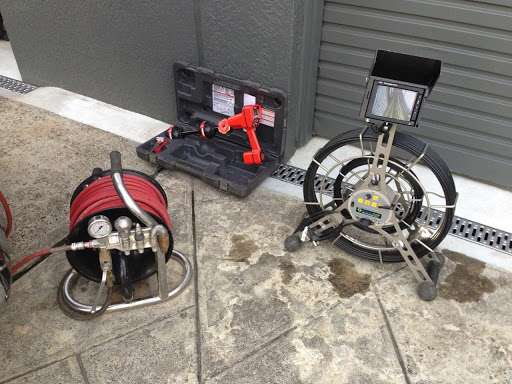 Pipe Relining Everton Park
Simple, effective, non-invasive, trenchless pipe repairs.
Using innovative trenchless technology and CCTV footage, Clearflo Specialised Services is able to repair and reline broken, damaged or corroded pipes without disturbing the building foundations.
Working on small scale to large commercial, industrial and domestic sites, this is a no-mess solution that allows us to solve the issue without requiring excavation and with minimal disruption to your day to day operations.
The pipe reline process essentially creates a 'pipe inside of a pipe' using heated resin that moulds to the shape of the existing system. This can be used to treat pipes of all types and sizes - from 40mm to 1500mm, in any material, with the possibility for custom solutions.
The Clearflo relining team has decades of experience in this field and personalises the process to create the most efficient and effective solution for each client including peace of mind knowing the job is completed in a tradesman like manner.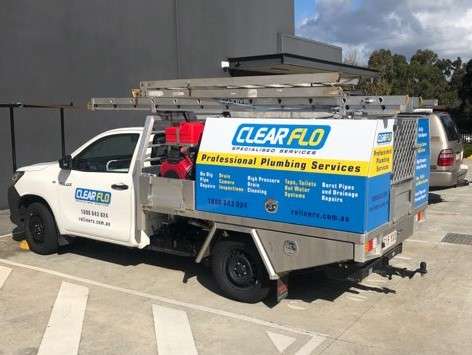 A little bit about us....
Clearflo Specialised Services was established in 2000 and has since grown to be a leading company in its field, using innovative technologies and processes to solve plumbing problems in an efficient and effective manner.
We offer prompt, efficient and quality workmanship for all your domestic and industrial plumbing and maintenance needs. Covering everything from plumbing fixtures, to hot-water systems, drain blockages, repairs to tapware and toilets, as well as servicing and commissioning backflow prevention devices and thermostatic mixing valves, Clearflo will strive to find a solution to any plumbing issue.