Carpet Cleaning & Restoration Experts in Patterson Lakes
Mr Extreme Clean specialise in carpet cleaning, vinyl cleaning, concrete cleaning, high-pressure cleaning, water damage (24/7), tile and grout cleaning. We also specialise in commercial cleaning including aged care/retirement homes, retail, industrial cleaning and restaurants.
We are committed to quality service and staying up-to-date with new state of the art technology and methods to make our customers 100% happy with our work.
IICRC certified in carpet steam cleaning Patterson Lakes | 12 Steps process:
Step 1: Pre-Inspection
We will do a walk through inspection with you to identify soiling conditions, carpet construction, customer concerns, and potential permanent stains.
Step 2: Commercial Pre-vacuum
Your carpet will be thoroughly vacuumed with a commercial vacuum cleaner to remove dry soil. Removing dry soil is one of the most important steps in carpet cleaning.
Step 3: Furniture Moving
Sofas, chairs and tables will be carefully moved. Larger pieces, such as beds and dressers, are left in place under our regular pricing structure. The furniture will be protected with disposable blocks and tabs.
Step 4: Pre-spot
Certain spots are pre-treated.
Step 5: Pre-Spray and Pre-Groom
Your carpet will be pre-conditioned with the appropriate product in order to suspend the soil for more effective soil and spot removal. Our pre-conditioner is a Carpet and Rug Institute tested and approved the environmentally friendly product. Your carpet will be pre-groomed with a carpet groomer or a pile lifting machine, where necessary (depending on soil level), to further loosen traffic area soil.
Step 6: Apply Deodoriser / Sanitiser
Eliminates mal-odours at their source by destroying the odour causing bacteria and provides fresh and clean atmosphere created by the newly cleaned carpets.
Step 7: Agitation Extract and Rinse using the HOSS 700
Once the soil has been loosened, our state-of-the-art truck-mounted hot water extraction cleaning process will thoroughly flush the carpet pile. Pressure and heat are regulated to prevent the carpet from being over-wet. At (MEC) Mr Extreme Clean we go the extra step with a double extraction to help improve your air quality and expedite your carpet drying.
Step 8: Neutralizer
Every carpet that we clean is pH balanced so there is no sticky residue left behind. This treatment is applied as a rinse through the machine or is applied after rinsing, depending on soil conditions.
Step 9: Post Spot Treatment
If any spots are not removed during the cleaning process, specialty spotting techniques are employed.
Note: Potential permanent stains, as identified by the technician may not be removed.
Step 10: Fabric Protection – Optional
Applying fabric protection will help guard your carpet against both dry and liquid soil. To keep your carpet looking as new as possible, we recommend applying for fabric protection after each professional cleaning.
Step 11: Post Grooming
The carpet pile is set in one direction (using a carpet rake) to aid the aesthetics and the drying process.
Step 12: Post Cleaning Inspection
We will walk through your home/office with you to point out the cleaning results and to make sure that you are completely satisfied with the job.
So if you are looking for the best of the best Look no further.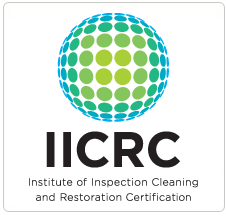 When you only want the best... Call Mr Extreme Clean
Would you like to extend the life of your carpet and keep it looking its best for longer? Schedule a professional carpet cleaning today to get rid of dirt and grime that destroy carpet fibres.
When you need the BEST in quality & service call us – "Our Quality Has No Competition!" When you use our company for all of your cleaning needs you will find that we give you top-notch, quality service that is hard to find anymore.
Mr Extreme Clean is fully insured ($10million) and trained in all areas of carpet and tile cleaning, restoration, stain removal, flood damage and all services we provide and we work on residential and commercial properties.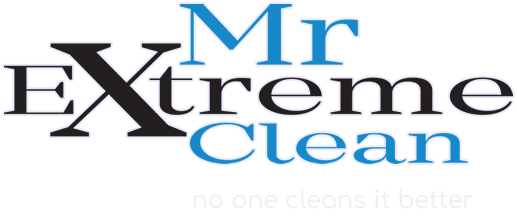 Phone:
0455 555 621
Email:
nidal@tutamail.com
Website:
mrextremeclean.com.au
Carpet Cleaning
Upholstery Cleaning
Tile Cleaning
Concrete Cleaning
Domestic & Commercial
End of Lease Cleaning
24 Hour Water Damage Restoration