PROFESSIONAL AIR CONDITIONING SERVICES IN MODBURY
Our highly skilled system experts cannot only just give your system a checkup, they can find and repair any problem that is causing your system to work incorrectly or not work at all.
Our expert team install, service, repair, and maintain all major brands of air-conditioning and electrical systems.
Air Conditioning Repairs Modbury
At the Fawcett Group - Air Conditioning Repairs Modbury, we provide a fast, reliable and efficient air conditioning service and repairs.
We provide ongoing maintenance of residential and commercial air conditioners to prevent costly air conditioner repairs or replacement.
Air Conditioning Servicing
Split System Air Conditioning Repairs
Reverse Cycle Air Conditioning Repair & Installations
Ducted Reverse Cycle Air Conditioning Repairs
Evaporative Air Conditioning System Repairs
Commercial Air Conditioning Repairs
Residential Air Conditioning Repairs
Beat the summer heat. Book your next Aircon Servicing with the Fawcett Group. Call 1300 329 238.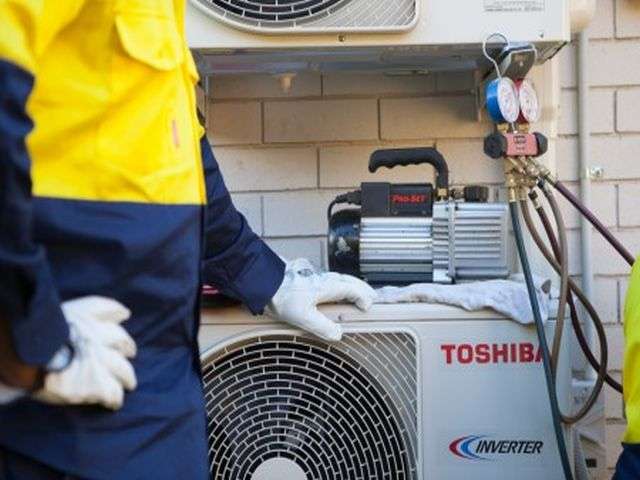 PROBLEM WITH YOUR AIR CONDITIONING? CALL 1300 329 238
THE FAWCETT GROUP | AIR CONDITIONING REPAIRS & SERVICING MODBURY
Regular maintenance on your air conditioning system will ensure you ultimately save money in the long run on costly repairs. But unfortunately at times your air conditioning system as it ages it might malfunction.
We understand the importance of having reliable air conditioning and electrical services. Our friendly team can offer you advice in maintaining your system, ensuring you get the most out of your air conditioning and electrical system.
No job is to big or too small as we repair and service residential and commercial systems of all sizes.